Preparing the Next Generation of HR Technology Leaders
Join the leading global association for HR information management professionals, meeting the needs of a trusted community for unbiased, vendor-neutral training, information, and professional certification since 1980.
Become a Member Today
Workforce Solutions Review
The Trusted, Independent Voice of, for, and by the Global HR Tech Community.
Subscribe for FREE Today
Download the Latest WSR
4th Quarter 2023 Letter from the Editor By
Dan Vander Hey
Letter from the Chair By
Dennis Hill, Ph.D.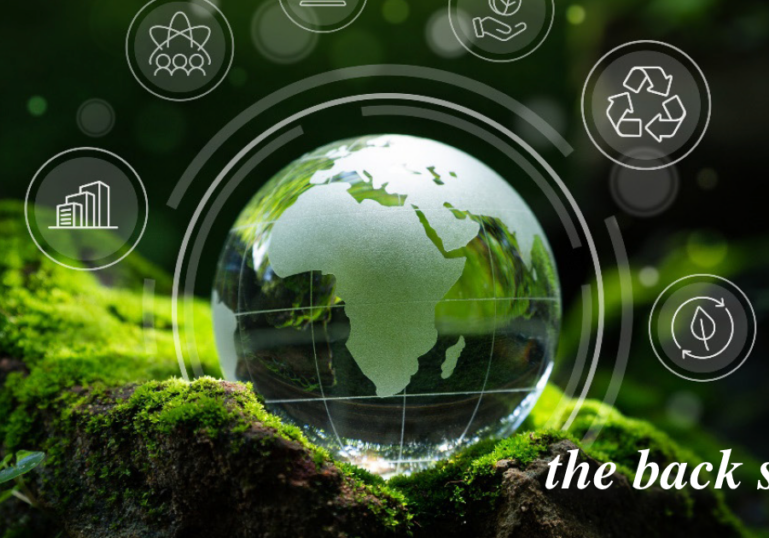 ESG: Environmental, Social, and Governance Accountability – The Elephant that Cannot be Ignored. By
Katherine Jones, Ph.D.
What's Next for DEI? By
Anthony Santa Maria
Deductive Reasoning Proves To Be The Most Effective Tool For Evaluating People Analytics By
Michael Lieberman
Why Talent Management and Succession Bench Building Aren't Working Today: At Least Not as Well as They Could! By
Dave Ulrich
,
Allan H. Church
,
Bob Eichinger
Roger Pearman
Work is Permanently Different. What do we need now? By
Zoe Chen
Harness The Power of Diverse Teams in Driving Business Transformations and Operational Efficiency By
Tirtha Chavan, Salesforce
AI will help HR Teams boost their Productivity and Efficiency By
Scot Marcotte
Creating A Workforce Connection By
Rhonda Marcucci
Strikes: A Byproduct Of The Industrial Revolution By
Trevor Fandale
Seamless Integration: How ERP and GRC Enhance HR Enterprise Application Implementations By
Krishnakumar Sivagnanam, Tech Mahindra (Americas) Inc.
Modal Box
modal-
Click here to edit the "modal-box" settings. This text is only for editing and will not appear after you publish the changes. Preview modal-
Subscribe to WSR for Updates!
IHRIM membership gives you the tools and connections you need to solve problems and keep your career – and your organization – moving forward.
Expand Your HRIS Knowledge
Sign up for peer-led courses and webinars – and maybe even teach one of your own.
Advance Your HR Career
Find your next opportunity through our job board – the only one dedicated to HR technology professionals.
Earn HRIP Certification
Validate your HRIM expertise with HRIP certification, recognized as the standard for HRIM/HRIS/HCM professionals around the world.
Build Your Professional Network
Connect with an unrivaled peer network of HRIS professionals through volunteer and networking events.

IHRIM attracted me because its for HR information management and technology professionals. I'm fortunate to belong to a company that supports the growth and development of its employees.
Yazmin Oliveira, HRIP
HRIP Certification
Affirm and promote your HRIS/HCM/HRIT knowledge and join the most respected group of certified HR Tech professionals in the world.
Enhance Your Resume
The HRIP certification is a concrete measure of your experience and your command of HRIM/HRIS concepts and processes, adding a widely recognized credential to your CV and resume.
Build Your Credibility
The HRIP designation tells clients and employers that you are motivated, knowledgeable and committed to quality.
Promote High Standards
Certification shows that you stay current in your work, distinguishing you as an HRIM/HRIS industry leader.
Get Certified
HRIP certification set me apart from other candidates and portrayed my skillset in a more strategic light…as someone who can 'think bigger' to solve business problems with tech.

Fayth Jones, HRIP
Join Today!
IHRIM is a vibrant, growing community that creates, curates, and expands the scope and body of HR Tech knowledge.
HRIM, HCM & HRIS Practitioners, including HR Generalists responsible for HR Technology
HR Technology Consultants & Integrators
HR Systems & Software Developers
Workforce-focused Instructional Designers
Educators and Students
Organizations, including businesses, governmental units, academic/research institutions, HR and Technology associations – any place that maintains an HR department or works with HR Technology
As well as colleagues, friends, and cohorts
Join or Renew Your Membership Today
Join the world's largest community of HR information management professionals.
Become a Member